As you can tell I am on a blogging spree. I am trying to post as many as my old projects as possible so I can start blogging properly!
So, as promised here are some more free cross-stitching kits that I got with magazines and completed!
We are sticking with the Disney theme and some of my favourite cross-stitches from Pooh Bear & Friends!
As always, blogger cuts the images off a little, so click on them to see them in their entirety.
Santa Pooh


My favourite Pooh character, the wonderful Eeyore keeping warm for winter.
A very cute Roo all ready for Christmas.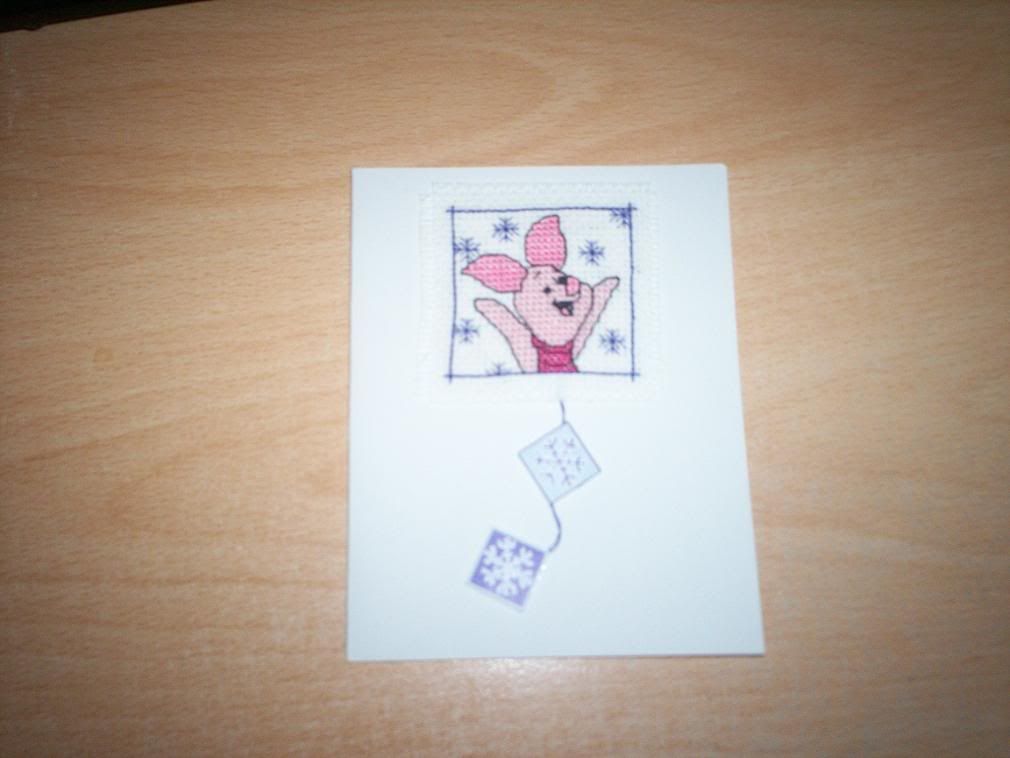 The adorable Piglet, having fun in the snow. This is actually a mini card.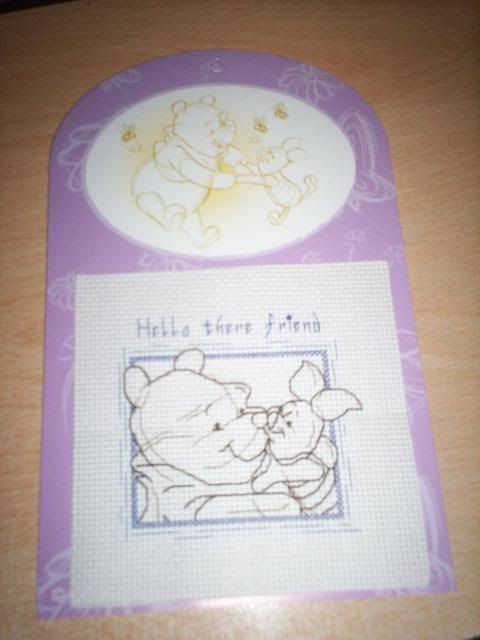 Pooh and Piglet in a wonderful sketch-type cross-stitch friendship hanger. I love this one.
Recipe:
Double sided sticky tape to attach the aida to the frames.
Sources:
Christmas Pooh - Cross Stitch Crazy Issue #? (Month & Year Unknown)
Christmas Eeyore - CrossStitcher Magazine Issue #? (Month & Year Unknown)
Christmas Roo - Quick&Easy CrossStitch Issue #? (Month & Year Unknown)
Christmas Piglet Card - Cross Stitch Card Shop Issue #33
Pooh and Piglet Friendship Hanger - CrossStitcher Issue #159 (April 2005)
Coming up next; more cards :)